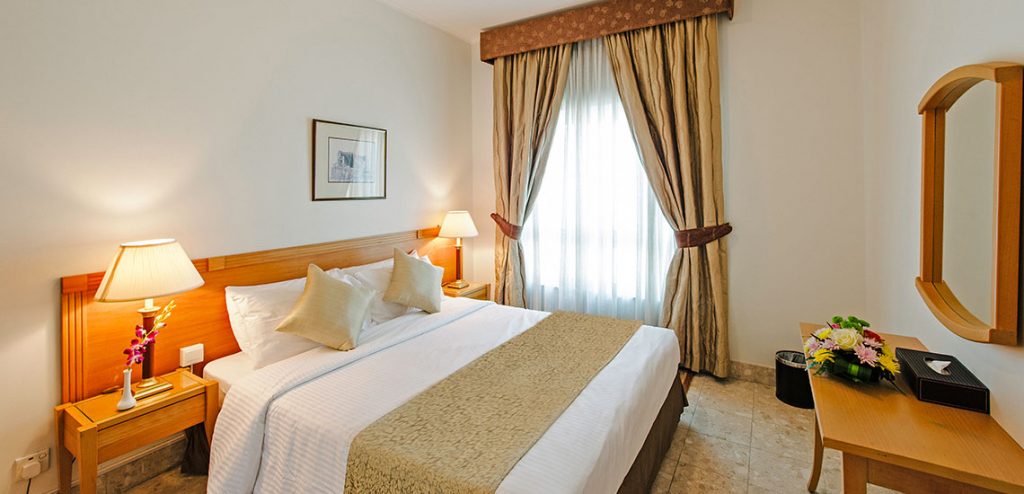 You can get comfort as per your preference only in a luxury hotel in AL Nahda Dubai.
If you are a luxury traveler, then you would require a hotel with deluxe accommodation on a budget.
There are a number of hotels that can give you budget rooms, but they are unable to give you luxury feel. Only some hotels like AL BUSTAN CENTRE & RESIDENCE can give you deluxe accommodation at an affordable discount prices. Let's review the advantages you can get at a luxury AL BUSTAN CENTRE & RESIDENCE hotel in your budget.
1: Better service
The service you receive in AL BUSTAN CENTRE & RESIDENCE hotel is exceptional, as you get a great deal with personal care. The staff at AL BUSTAN CENTRE & RESIDENCE hotel is always ready to help you with
your requirements. Luxury hotels employ a lot of staff, who are highly trained and experienced. Luxury hotels provide accommodation on special requests, such as requests related to marriages and other occasions. So, next time when you arrange a hotel for the special occasion, try to opt for a deluxe hotel.
2: Beautiful interiors
If you want to enjoy the luxury like feeling, then you should definitely stay in a luxury hotel while traveling. You will find that every from rooms to lounge areas, bathrooms to reception everything have a beautiful and fancy design. You will feel like you are somewhere special while walking from the front
door of a luxury hotel. Bars and lounges are impressively designed to give you deluxe feel.
3: Security
Security is the first priority that a traveler would prefer, which can only get while staying in a luxury hotel. They have highly safe rooms with security cameras and special card access to the rooms. There are security guards all the time inside and outside the hotel to make you feel secure all the time. So,
security tends to be very good at deluxe hotels.
4: Better amenities
All the deluxe hotels are well equipped and offer amazing facilities 24×7. You will get Champaign, flower, chocolates and tea in your room. You can book conference and meeting room as well as banquet services in for wedding and functions. You will get a luxury collection of furniture including beds and
sofas in the beautiful rooms of luxury hotels. Amenities in rooms may include bathrobes, slippers, coffee machines, television, fridge, high quality toiletries and much more.
5: Reliable check-in
People generally face hassles while they check-in the hotel. At deluxe hotels someone is always available for you at helpdesk to help you with check in. You can access your rooms easily when you arrive at the luxury hotel. If you are not satisfied with your room or suite, then you can also have an ability to move to a better room and suite.